Probably the best known example of Internet censorship occurs in China, where the Chinese government aggressively blocks any terms deemed 'sensitive'. Bloggers can be jailed for absurd reasons, charged as 'inciting subversion of state power'. This totalitarian approach has become known as the Great Firewall of China!
But China isn't alone – Burma sentenced comedian Zarganar to 35 years in prison in 2008, for posting articles criticizing the Burmese regime.
A more subtle form of government control occurs by denying citizens easy access to the Internet. Cuba maintained a ban on laptops and mobile phones until 2008, and even today, Cubans pay $6 to $12 an hour to surf a heavily monitored internet.
Closer to home, the business question is what portion of South Africans have access to the Internet? The 2010 study from World Wide Worx reported a 50% growth in broadband connections from 2009 to 2010 in SA, but Africa in general is still woefully behind the digital divide, and SA has lagged even within Africa.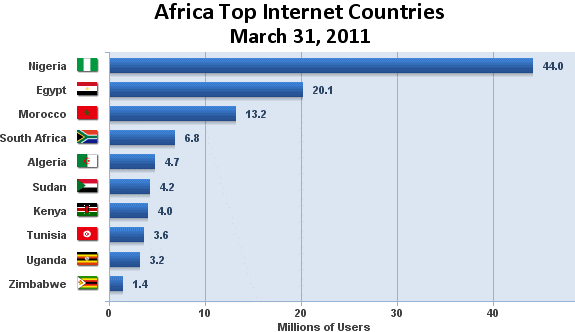 In a slew of conflicting messages, we have Internet Access declared to be a human right by the United Nations, alongside shelter, food and water, whilst Google chairman Eric Schmidt urges students to get off the Internet, to turn off their phones, to "discover all that is human around us".
Steve Wozniak, co-founder of Apple had a similar message for Australian audiences last week when he declared that our advances in technology were "making ourselves less meaningful, less relevant".
KRS firmly believes that South African companies could provide a lot more functionality through the Internet to internal stake holders and to external clients. The key is to make our services as accessible as possible, and to respect the time that our clients and staff must spend interacting with these systems.
Take information mobile in the simplest manner possible. Think in terms of the 39% of urban South Africans and 27% of rural users who now browse the Internet on their phones, and the even larger number of users for whom text messages (SMS) is a daily habit.
KRS hosts an SMS gateway that allows our clients to integrate SMS into any application, no matter what level of legacy technology or best-of-breed new applications is in use.
South Africa's Internet challenges are more about infrastructure than censorship. We care more about our [broadband] pipes than [fire] walls to keep people out. But many South Africans are still kept out of the digital age by elitist use of technology, so the challenge for business is to focus on providing service, not indulging in technology games.
About the Author
Khanyisa Real Systems have been delivering successful projects for South African business since 1987. As Microsoft Gold Partners, they specialise in large database projects with high availability requirements. Khanyisa Real Systems are leading proponents of Agile project management principles.